Imprint
DISCLOSURES PURSUANT TO § 5 TM
Irina le Fey
Vermittlungsleistung für Escortdamen
Köpenicker Straße 187/188
10997 Berlin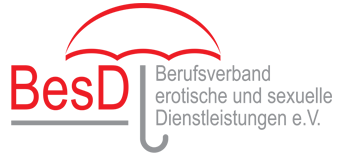 www.berufsverband-sexarbeit.de
CONTACT

Phone: +49 178 7755470
E-mail: Pleasure@plescort.de


EDITORIALLY RESPONSIBLE

Irina le Feyc/o BesD e.V.
Köpenicker Street 187/188
10997 Berlin


EU DISPUTE RESOLUTION

The European Commission provides a platform for online dispute resolution (OS):https://ec.europa.eu/consumers/odr/.
You can find our e-mail address in the imprint above.


CONSUMER DISPUTE RESOLUTION /
UNIVERSAL ARBITRATION BOARD
We are not willing or obliged to participate in dispute resolution proceedings before a consumer arbitration board.

YOUTH PROTECTION & IMPRINT FOR SEX WORKERS

c/o BesD e.V.
Köpenicker Street 187/188
10997 Berlin



Please note that the Plescort Agency is an Internet advertising platform that provides placement services for escort ladies. All agents shown on the Plescort website act in their own name, on their own account and are commercially self-employed. Each escort lady gives the agency an agency order and thus a power of attorney to communicate on her behalf, as well as to accept and forward fees for them in trust. Thus, there is no employment relationship between the agency and the escort ladies at any time. The agency has no influence on the independent decisions and actions of the ladies regarding potential bookings. Sexual interactions can therefore not be guaranteed on the part of the agency. The ladies also decide on the acceptance, rejection, extension or possible cancellation of a booking. The agency assumes no liability for the decisions and actions of the ladies. The Agency does not promote or support any unlawful acts and dissociates itself from such acts. However, the agency is careful to accept only placement orders from ladies who meet certain criteria and thus fit the image of the agency. The ladies differ not only in appearance and personality, but also in their willingness for sexual interactions and availability for bookings inside and outside Germany. The agency can therefore make recommendations for bookings and does so in good conscience. Please note the new Prostitute Protection Act, which has been in force within Germany since 1.7.2017. Also pay particular attention to your obligations as a customer (e.g. compliance with the condom obligation).